Windows Installation
Our company offers windows installation in Greater Vancouver area. We strive to become valued contributors of your home improvement team. We are happy to work close with your architect and landscaper during the remodelling of your house and can enjoy immediate satisfaction in a short period of time.
We work with Vinyltek, Milgard and number of other windows manufacturers to offer you a choice of different windows types and colours. If you already bought the windows, we would be glad to provide you with professional installation at very competitive price. Our guarantee on windows installation is 5 year or lifetime depending on the manufacturer.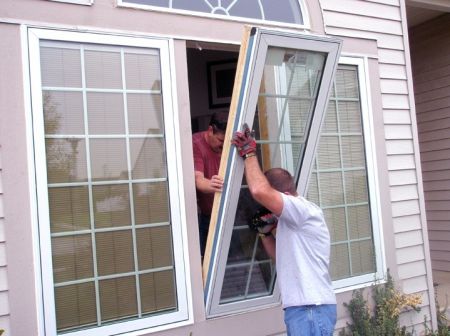 Replace drafty, sticky windows with energy-efficient ones and enjoy their low-maintenance good looks for years. Good looks aside, new windows are a clear choice for energy savings and durability. With Window Installation Services, our professionals will coordinate your project from start to finish, and our team of licensed and insured installers will execute all details expertly. Rest easy knowing their work is also backed by warranties guaranteeing your satisfaction.
Call us today 604-229-0033 for a FREE consultation! We will bring samples, so you can choose the color and style. Our price is negotiable, we will do our best to provide you with an excellent quality at very affordable price and help you to receive BC grant.
Our #1 priority is your satisfaction. We stand behind your project with a guarantee as solid as the leader on the Vancouver market.