Aluminum Longboard Siding in Vancouver
If you're in the process of remodeling your Vancouver area property and want the high-end look of wood minus the maintenance and annual upkeep of it, Longboard siding and soffit may be the perfect solution.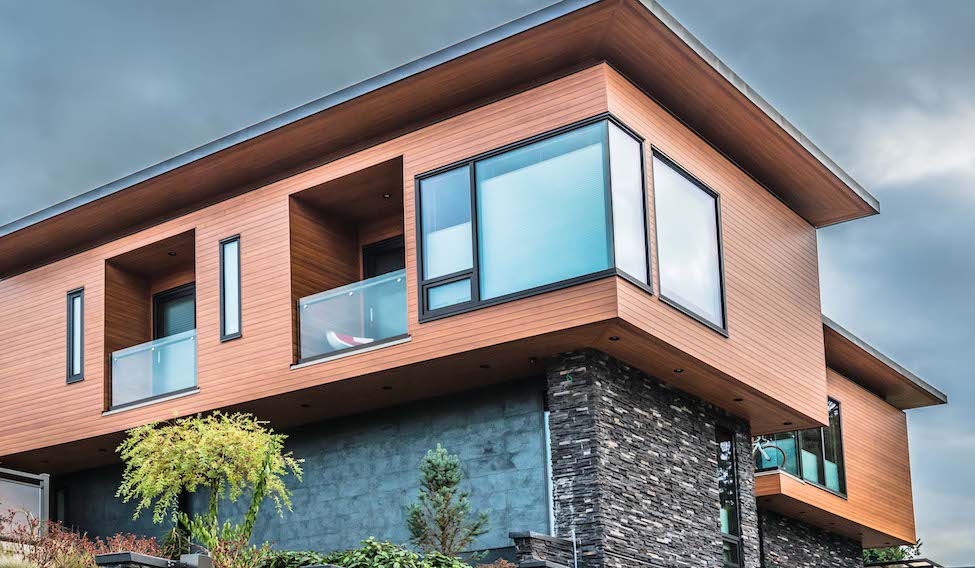 Tell me more about Longboard®
Longboard products are specifically designed for contemporary residential & commercial projects. Available in a variety of woodgrain and solid colour finishes that are AMMA 2604/2605 certified for wind/scratch/fade resistance, the revolutionary siding material is manufactured with anodized aluminum for a super durable wood-metal composition with superior resistance to weathering.
As a popular choice amongst upscale property owners across the west coast, you'll find Longboard products used as either a siding application, a soffit system or even as a modern featured wall: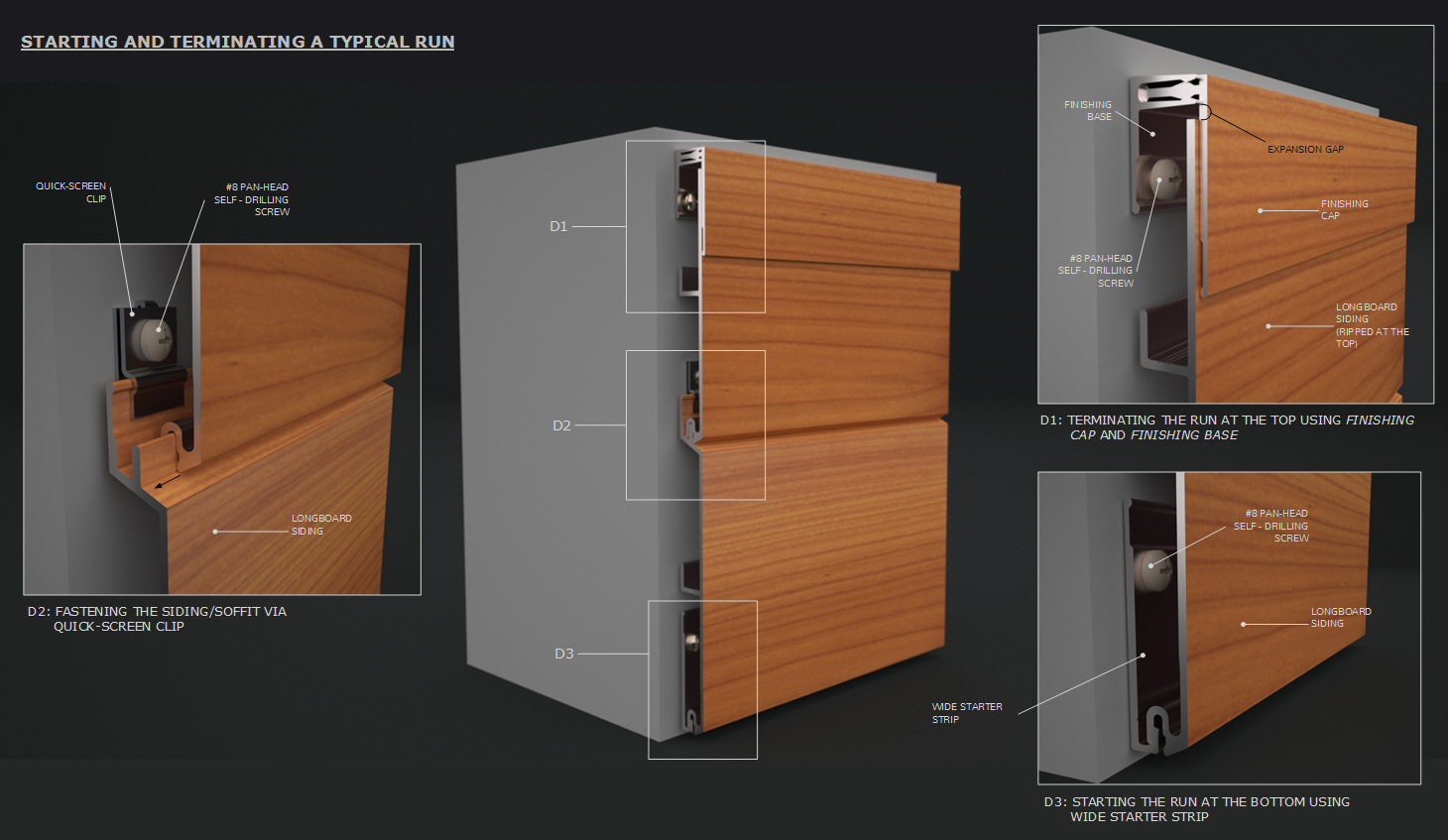 Not only does this non-combustible and long-lasting siding drive up the value of your property, it saves you money in the long-run by eliminating the need to paint or replace old, broken panels or weathered parts. It isn't susceptible to rot, warp or fading like with wood siding, and it's impervious to termites. You may even notice a decrease in your electrical bills as a result of your home feeling cooler on those hot, summer days.
Longboard Siding & Soffit – Quick Facts
Made from – Extruded Aluminum
Thickness – .~1/8"
Warranty – 15 years
Fastening – Concealed fasteners
Material Pricing – Very High
Ease of Installation – Medium to Difficult
You can also feel extra good in knowing that aluminum longboard siding is environmentally friendly as it's 100% recyclable! So if you ever decide to change your siding or should a replacement ever need to be made, the panels can be disposed of without causing any harm to our planet.
How much does Longboard cost?
Longboard is definitely one of the most expensive options available on the market starting at $15 per square foot (compare it to other siding costs here), however it is a worthy investment that is well worth the price. According to a case study that compared the lifetime cost of Longboard versus wood based on an average 4,000 ft home, Longboard saved homeowners over $22,000 in lifetime maintenance!
Just think: you'll never have to paint, stain or repair your soffits again, on top of the major boost you're getting in curb appeal which increases the value of your property. In essence, you're getting a durable and maintenance-free product that looks like wood, but better. It's a win-win scenario that proves to pay off in the long-run.
Longboard Siding Experts in Vancouver
At Siding Vancouver, we're here to do the best possible job of installing Longboard® soffit & siding on your Vancouver area property. From major commercial projects to smaller remodeling projects, our team of qualified siding experts are here to deliver premium style on your property for an unbeatable value.
We're available to provide our professional opinion about the type of Longboard to use for your home renovation, so don't hesitate to reach out to us if you have questions or need assistance. Another option for aluminum siding is AL13.
For a free estimate, give us a call at 604-229-0033 or send us an email at info@SidingInVancouver.com
We look forward to working with you on your next housing project.