Rainscreen System | Rain Screen System
To those who have only recently heard about rainscreens, the idea can seem faddish and, perhaps, too recent to have been tested and proven. Like with any other new way of doing things in an industry that has always been rigid to change, many homeowners have been suspicious of this phenomenon.
However, those who have enough information about rainscreens want nothing else. While rainscreens are a relatively dated approach to siding, there is little doubt about their long-term durability, energy efficiency and excellent moisture management.
What is a rainscreen
A rainscreen is an air gap or cavity that is created between a house's sheathing and its siding, meant as an escape route for the water that finds its way beyond the cladding. The primary purpose of the rainscreen is to prevent long-term damage to the framing, siding and sheathing of a home. It is a fact that walls that stay dry last longer. Rainscreens are supposed to help walls drain faster, and by extension, remain in good condition for a longer time.
Most single-family homes that are being built today now incorporate this design. In fact, a new building code amendment in Vancouver requires that the walls of single family homes be built with a rainscreen design.
Rainscreen walls should have:
Water resistive barriers
Flashings at every vulnerable area and all penetration points
An air cavity between the back of the home siding and the water resistive barrier
Leak holes at the bottommost point of the wall
Ventilation openings/holes at the topmost part of the wall
In traditional installation, siding boards are pressed tightly against the wall of the home in order to, among other things, keep moisture out. Through the years, the siding materials have evolved as people look for the perfect siding material that can outlive all others. Most of vinyl siding manufacturers have 25 years warranty, learn more about vinyl siding in this article. James Hardie siding (fiber-cement) has 30-years limited warranty, you can check what colors are available in BC and pros and cons of fiber-cement on this page.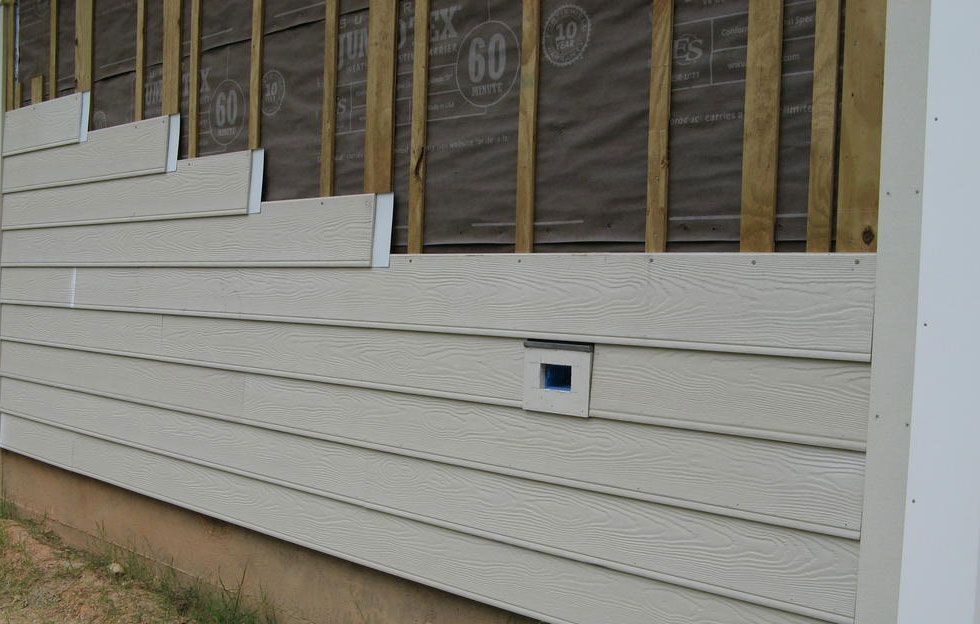 The emergence of rainscreen as a different approach to cladding has got architects excited. While this development is forcing many of them to go back to the text books to learn about it, using a rainscreen has been a significant upgrade to the way homeowners approach siding.
Rainscreens are designed to eliminate premature decay in home siding, brought about by the intrusion of moisture in the siding whenever it rains. A rainscreen tackles the forces that push water into the shell of a building by neutralizing it, making it possible for the cladding to environments with extreme elements. Therefore, rainscreens are a perfect addition to homes that are in proximity to a lake or ocean as well as those whose location is in an area that receives over 20inches of rainfall every year.
Benefits of a rainscreen system
Ultra-low cost of maintenance
Prevents the premature decay of cladding material
Prevents paint from peeling
A simple system that has built-in redundancy
It has integrated ventilation and drainage that accelerates the removal of moisture
It increases the longevity of a wall's exterior layer
It has the ability to neutralize the forces of nature that promote the intrusion of water into home siding layers
The above benefits are as a result of functions of the gap/cavity that make up the rainscreen. These functions include:
Providing a path for rainwater to drain all the way to the weep holes located at the bottommost part of the wall.
Providing a passageway between the water resistance barrier and the back of the home siding that limits wicking
The rainscreens that have ventilation openings provide a ventilation air path. This is particularly effective when the sun is at its strongest. By virtual of the stack effect, ventilation air rises, creating a ventilation effect that is an effective drying mechanism.
Allowing moisture that is trapped in the home sheathing and siding to be redistributed through evaporation and diffusion to the other materials close by. This limits the damage to the siding and sheathing materials that the concentration of water would have caused.
Potential issues of a rainscreen system installation
Insects could nest in the air space blocoking the ventilatin system
The weather resistive barrier could fail
Using a rainscreen increases the cost of materials and labor
The weather barrier will undergo UV degradation
The rainscreen prevents detailing around the house windows
It takes longer to install a rainscreen system than it does a typical home siding
Frequently asked questions about rainscreens
Do homes that have no rainscreens leak?
No. That said, adding a rainscreen to your home will significantly increase the lifespan of your home. Moreover, you will be complying with the amendments to the Building code in Vancouver for single family homes. The amendment was adapted as a way of improving the overall performance of single family homes.
Do houses appear different once a rainscreen system is installed?
Rainscreen is not a thing. Rather, it is a technique that creates a cavity/gap between the sheathing (wall) and home siding (planks, panels or stucco). Therefore, the wall will, by and large, look the same even after installing the rainscreen system.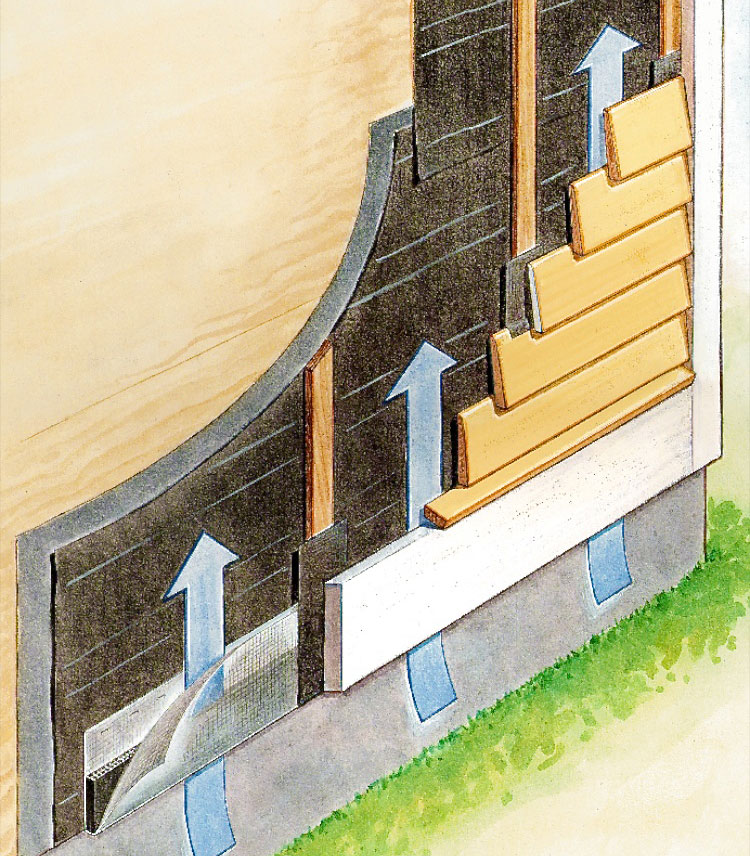 Does it cost more to buy a home with a rainscreen?
While the cost of a home with a rainscreen system might cost more, the additional cost is modest. In any case, the long-term maintenance costs of a home with a rainscreen are lower than those of a home without. This is because the rainscreen system preserves the home siding against the wood decay that rainwater causes. Furthermore, the energy costs of a home with a rainscreen system are almost always lower than a home without.
The best rainscreen installation experts in Vancouver for single family homes
Perfect rainscreen installations require professionals who are experienced in carrying out complex siding projects. Therefore, as a homeowner, you should contact rainscreen installation experts that can guarantee quality work. The requirements of single family homes can be relatively different from those of multi-family homes.
Therefore, hire a contractor who has noteworthy experience creating rainscreen systems for your type of home. Siding In Vancouver is committed to providing the highest quality workmanship with every siding project it takes up, anywhere in Vancouver and the surrounding areas. Contact us for the best rainscreen installation at a pocket-friendly price.