AL13 Panel Installations in Vancouver
Are you looking to add bold, modern styling to your residential or multi-family project? If you're thinking about installing or replacing the siding on your Vancouver property and want something contemporary looking that's both durable and long-lasting, consider AL13 metal panel systems.
Installation is a snap with AL13 Panel System
AL13 is a commercial-grade aluminum siding product specifically designed for buildings with contemporary and modern-build aesthetics. As one of the newer aluminum composite panels to hit the market, AL13 has revolutionized the construction industry with its unique Aluminum Composite Material (ACM) system: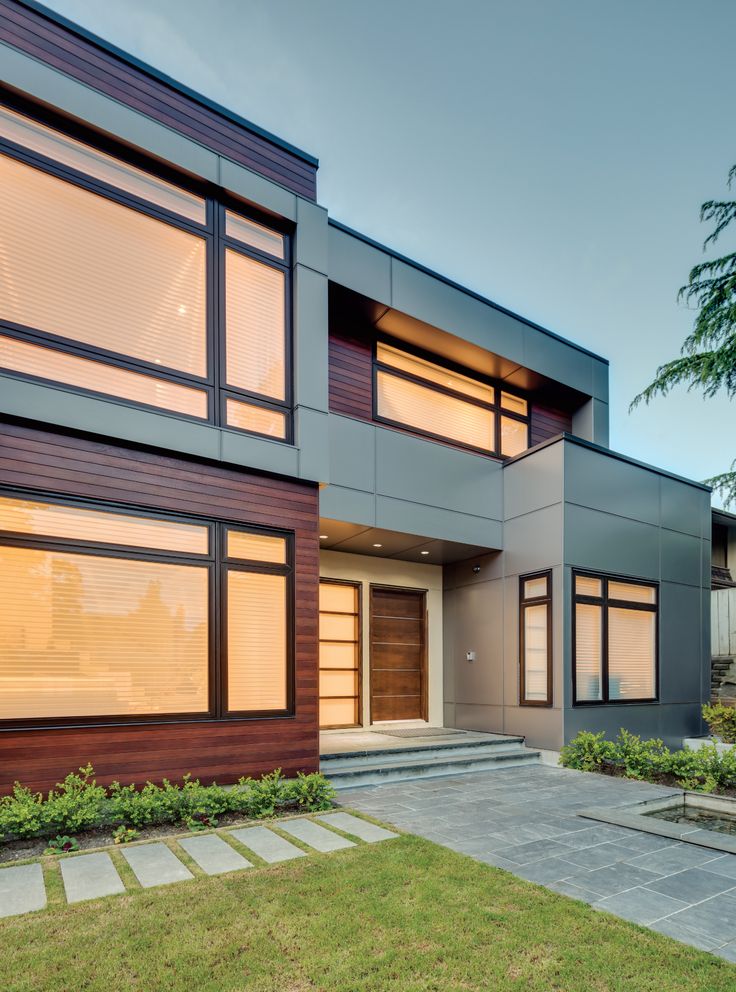 As a tab-over system, the AL13 panel system doesn't require prefabrication like other metal panel systems, and it can be installed on any type of building structure or used for any retrofit project. During installation, panels are simply cut to fit and snap together on site, tightly secured by frame tabs and hangers to the wall. This right off the bat reduces material lead-time and makes installation a lot smoother, saving time and money.
The other benefit of securing panels with snap-lock fasteners is it allows the metal panels to freely expand and contract during changing temperatures, without causing oil-canning. In addition, the panel spacers and aluminum extrusions work together to form a rain-screen system, which is a requirement for all buildings undergoing renovations in the province of British Columbia.
In essence, the AL13 panel system is a more cost-effective way to do exterior cladding projects. It's a sleek-looking, lightweight, durable and low-maintenance product that will protect your Vancouver property from the outside elements for decades to come.
Get the modern look of wood with the AL13 V-line System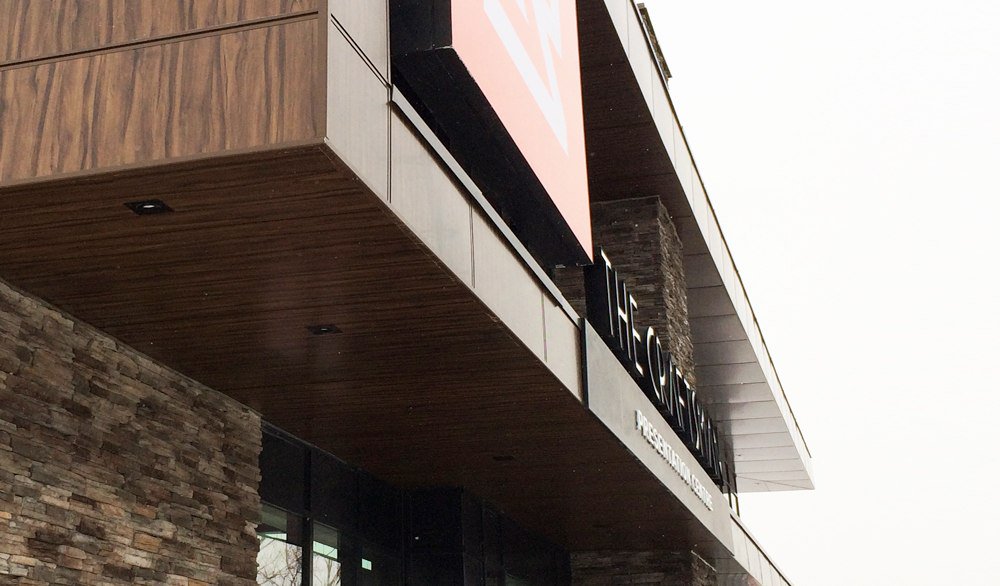 The AL13 V-line system is an excellent choice for your new build or remodeling project if you seek durable siding with the modern style of wood. As a slightly less expensive option than Longboard at $12 to $14 per square foot, it's the perfect combination of aesthetic wood styling with the strength of metal panels, and it can be used across a variety of building applications including single family, multi family, high rise, corporate buildings, and commercial. The possibilities are endless!
This virtually maintenance-free aluminum siding can be securely fastened to any kind of surface without the need to put strapping on the wall. What makes the v-line system unique are the system clips which are made of fiberglass (acts as thermal break) and are 10mm off the wall, making it a true rainscreen system that does not require pressure treated strapping. Plus you'll never have to worry about it rotting, warping or fading like with traditional wood. Not only is it quick and easy to install, the product can be tailored on site with minimal tools and effort, making installation a breeze.
What are the different styles and finishes available for AL13 products?
AL13 is a highly durable aluminum siding product with a great selection of standard finishes to accommodate a limitless amount of design opportunities. From modern looking metallics and wood grain finishes to a variety of solid colours, you're sure to find something that works with your taste. Searching for a particular design, colour or extrusion? Learn more about the range of options available at the moment.
How much does AL13 cost in Vancouver?
Material cost depends on the shape of the building but can range around $14 for the flat wall, and closer to $16 to $18 if there are many corners. The price of installation also depends on how many cuts need to be done. In 2017, the average combined price for an installation on projects we worked on cost about $21 to $23 per square foot, which is twice as expensive as James Hardie fiber-cement plank siding or James Hardie panels. That being said, we recommend using AL13 for front or featured walls.
AL13 Siding Experts in Vancouver
With it's clean, architectural lines, innovative tab-over system and limitless installation possibilities, the AL13 panel system and V-line system may be the ideal choice for your next commercial or residential project. We here at Siding Vancouver are committed to doing the best possible job of installing AL13 metal panels on your Vancouver area property. Our siding experts are available to provide their professional opinion about the type and style of AL13 products to use for your exterior home renovation, so don't hesitate to reach out to us if you have questions or need assistance.
For a free estimate, give us a call at 604-229-0033 or send us an email at info@SidingInVancouver.com
We look forward to working with you on your next housing project.