Siding for Townhouses
Siding in Vancouver is proud to offer our high-quality siding installation services to all townhouse owners and managers in the Greater Vancouver Area. These sorts of buildings can often be a challenge for many siding contractors, as they feature conjoined walls along with traditional housing elements such as gables and porches.

They also require a significantly larger number of door and window accommodations, as there are multiple floors and points of access for each unit. Here at Siding in Vancouver, however, we are more than happy to take on these extra challenges, and we have plenty of experience doing so as well.
No matter what sort of shape your building is in, be it almost-new or just about past gone, you have come to the right group of experts. Our highly experienced team has successfully completed a significant number of townhouse complex renovations and new construction projects over the years. Whatever project is in front of you, we would love to help turn your dreams into reality.
Putting new siding on to a complex of townhouses can be rather intimidating for many property owners. There are typically a large number of rules and regulations that vary depending on the area, particularly in relation to these sorts of commercial-residential buildings. All those rules can become overwhelming very quickly.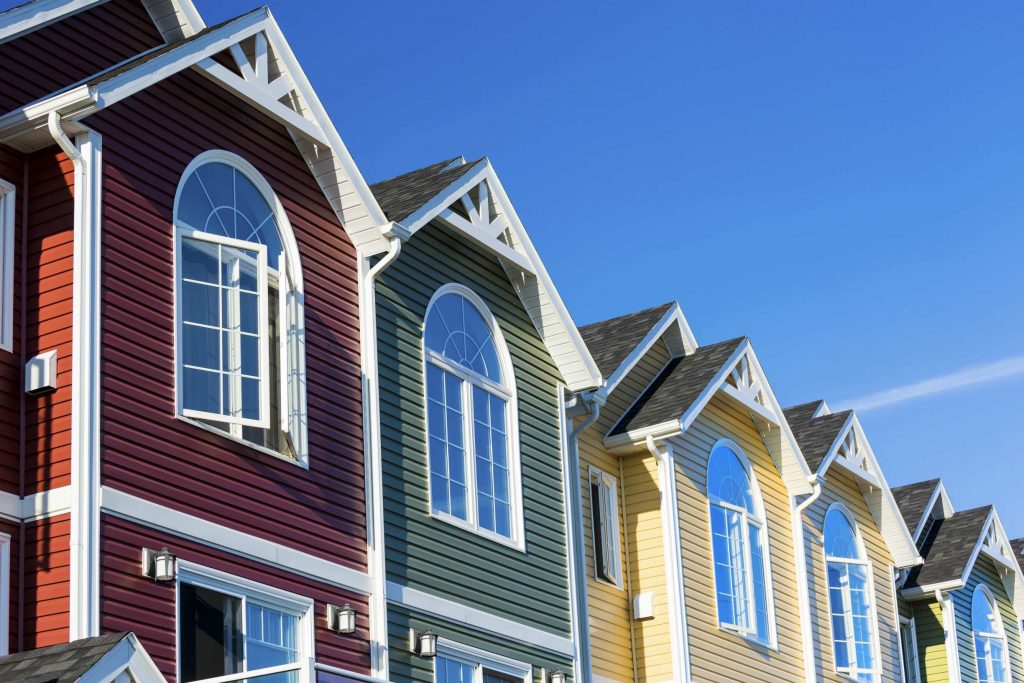 When you work Siding in Vancouver, though, you don't have to be overwhelmed. We will take care of everything from start to finish, making sure that every single inch of your property and real estate is fully compliant with all local, national, and international codes. Our regulation-savvy contractors know every single rule in the book.
Most of our clients here at Siding in Vancouver clients are primarily concerned with the appearance of their new siding material. This is an important concern, particularly when it comes to townhouses as the building's curb appeal plays a significant role in the attraction of buyers and renters.
Appearance should most certainly be given a great amount of thought, but it is not the only thing that requires significant consideration. There are a wide variety of siding options that work well with the structure of townhouses.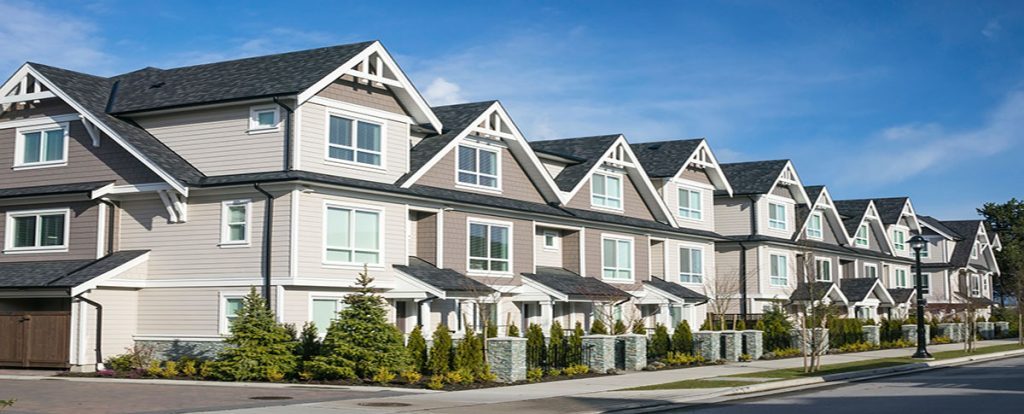 These options include vinyl siding, James Hardie siding (also known as fiber cement siding), aluminum siding, and natural wood siding. Our team is more than happy to help you sort through these options in order to find the perfect siding material—one that is both beautiful and durable. We will help you think through all of the major concerns, such as budget and aesthetics, as well as structural questions and local weather patterns.
Our experts are glad to spend as much time as you would like to examining the advantages and disadvantages of each siding material and its specific application to your building. Our highest priority is making sure that you are happy with the end result.
If your townhouse siding project is a unique challenge, please pick up the phone and give Siding in Vancouver a call. We have a strong record with challenging projects and we would be delighted to discuss your siding options. The Siding in Vancouver team is always glad to spend time with clients, helping them find the right solutions for their unique challenges.
Give us a call at the number below! We offer free quotes and references, along with expert advice.
Call: 604-229-0033
Email: info@SidingInVancouver.com