Residential Siding Contractors in Vancouver
The Vancouver Siding Company is a residential siding contractor and building/remodeling firm with a vast amount of experience in the business. We have built Vancouver Siding Company on two fundamental principles:
– Provide the best quality workmanship in the siding industry to the Greater Vancouver Area.
– Offer our services at a fair and affordable price, without any hidden charges.
You can't judge a book by its cover — that's why customer satisfaction is our reputation, and you always can find out what our clients are saying about us. Here are some of the advantages of working with Vancouver Siding:
Our Team
Vladimir Romanov |  Operations Manager
Vladimir has a Bachelor Degree in Business and has been in the siding industry for over 10 years now managing single-family home renovations as well as large multi-unit projects. He built his team on values like integrity and mutual respect. Vladimir is proud to change the look of Vancouver with new exterior one home at a time.
Oleg Doronin  |  Estimator
Oleg has a Bachelor Degree in Business Management from Brisbane. He worked for a number of local and international companies over the last 15 years and decided to join Vancouver Siding to bring professional and friendly approach. Oleg would answer any questions that you have about different materials and design options.
Alex Filipuk  |  Project Manager
Alex is responsible for day-to-day office operations, business development and estimates. He has a Masters Degree in Marketing and Finance and is passionate about bringing a professional approach to the siding renovation industry.
Our company is on social media
Siding in Vancouver Facebook Page
Siding in Vancouver Pinterest
Reliable Siding Company
– In the Greater Vancouver Area, we are one of the leaders in exterior siding installation for large projects, commercial jobs, and private renovations.
– We have several crews with extensive experience in installing different types of siding (vinyl siding, Hardie siding, cedar siding) and participating in various construction projects.
– We are able to supply and install the exterior siding products for new construction projects, as well as for renovations.
– We always stay on schedule, both in the single-family house market and the multi-family townhomes/condos market.
– We are well experienced in siding installation, as well as providing other related services to the construction and renovation industries.
– Your siding will be professionally installed, and it will be completed on time and on budget.
– Our products are available in a wide array of colors, to fit virtually any application.
– Vancouver Siding should be your first choice if you are looking for a quality, low-maintenance exterior (vinyl siding or fiber cement siding), which will definitely add beauty and value to your home.
– We not only install quality exterior building products from known and reputable manufacturers (who always stand behind their products) but also provide expert advice on which materials would be better for certain projects.
– Our experienced installation crews take pride in the quality of their workmanship.
– If you are in need of siding repairs, then our service department will always promptly respond.
With Vancouver Siding, you can be sure that you are getting top quality materials and reliable installations. We are efficient at both new constructions, as well as renovations. Our specialization is in the residential area (single-family and multi-family siding installations), but we are still very familiar with installing siding for commercial projects. With the experienced crews and necessary equipment, we can easily install any siding — on time and within your budget.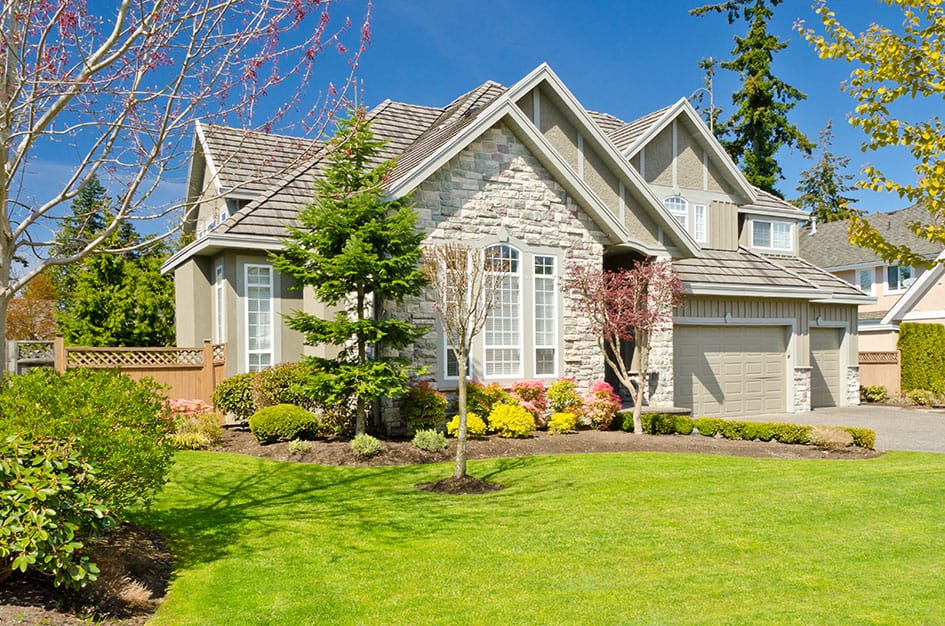 Add value to your home with quality and affordable siding.
– Increase the value of your new or old home.
– Appreciate the beauty and look of your new exterior.
– Enjoy your free time after installing maintenance-free products, like vinyl siding or Hardie siding.
– Spend your money on the long-term investment, which will continue working for years to come.
– Have peace of mind because of choosing an established and reliable company.
– We are equipped to handle work on large new townhouse and condo projects in the Greater Vancouver Area.
New exterior siding is very easy to maintain for years, but (in most cases) it's tricky to put it up. Vancouver Siding professionals will install new Hardie plank or vinyl siding for you in no time. Our crews are skilled and well experienced at utilizing Vancouver Siding expertise, is an easy and stress-free way. They'll gladly give your home a great new look that will last for years to come.
Experienced Siding Installation Crew
The Vancouver Siding Company Advantages:
– We are one of the first choices siding installation to homeowners and homebuilders in Vancouver, Burnaby, Surrey, Richmond, Coquitlam, Langley, Maple Ridge, New Westminster, West Vancouver, North Vancouver, Port Coquitlam, and Port Moody.
– Our crews are experienced in commercial construction siding, as well as in renovation siding projects.
– We can install siding products in a vast array of colors, styles, and textures to fit any request.
– Siding Products (like Vinyl Siding, Aluminum Hardboard, Fiber Cement Siding, Cedar Siding, LP Sidings, Stone, etc) are well known to us, and we can install them in any combination.
– At Vancouver Siding, we strive to comply with and exceed siding industry standards.
– Vancouver Siding Company is the best choice for someone looking for a quality, new, low-maintenance exterior.
– You will always have peace of mind, just because we will be here when you need us.
What makes Vancouver Siding your company of choice?
– Vancouver Siding is a locally owned and locally operated siding company in British Columbia. We can install various types of siding (vinyl, Hardie, cedar, etc.), as well as all related construction products and accessories.
– Vancouver Siding has several installation crews and all the necessary equipment to fit both private and business construction markets. This allows us to perform the job on almost any building, regardless of size.
– Along with the condominiums, Vancouver Siding is experienced with installing siding on townhomes and private houses.
– Vancouver Siding also takes pride in their ability to meet the stringent schedules of commercial buildings.
– Although set up for the largest of jobs, Vancouver Siding can easily handle the single-family market.
– Heritage building restoration is fit to our experience, and we can install siding in such a way that you won't even notice a difference.
– Vancouver Siding hires only the most qualified installers in each area. Our customers can always feel confident that the quality of work they are receiving is the highest in the industry.
– At Vancouver Siding, we print our own blueprints from preexisting blueprints or from your PDF files.
– By your request, we can install siding with green materials — in an eco-friendly manner — and help to take care of our planet.
– Vancouver Siding can provide you with an estimate after sending a representative to your site or by reading your blueprints. We can e-mail or fax you a quote with no obligation.
– Most of our customers find us by word-of-mouth since the quality of our work and the level of customer service is highly praised.
– At Vancouver Siding, we are continually improving our level of service and striving to be the best for our clients. We are ready to assist you with any siding project that you have.
Siding in Vancouver is our trade name, the legal name is 1180201 BC LTD.
Vancouver | Burnaby | Surrey | Richmond | Coquitlam | Langley | Maple Ridge
New Westminster | West Vancouver | North Vancouver | Port Coquitlam | Port Moody
Lions Bay | Pitt Meadows | White Rock | Delta | Abbotsford | Chilliwack | Tsawwassen
Our profile on Trusted Pros: Siding Vancouver
Our profile on Homestars: Siding Vancouver
Call us to request a free estimation:

604-229-0033
778-650-5112

Or E-mail: info@SidingInVancouver.com