Coquitlam Siding Installation
Here at Siding in Vancouver, we know that your home is very important to you, and we want to support your life lived within its walls. New siding on the place that you call home will not only protect you from inclement weather, but also offer aesthetic appeal and increased resale value.
For both new construction and remodeling and renovation projects, Siding in Vancouver has a team of experts at the ready to help your domestic dreams become reality. Our team is highly familiar with the needs and trends of the Coquitlam area, regularly building and remodeling within it. When you give us a call, you are ringing up local experts.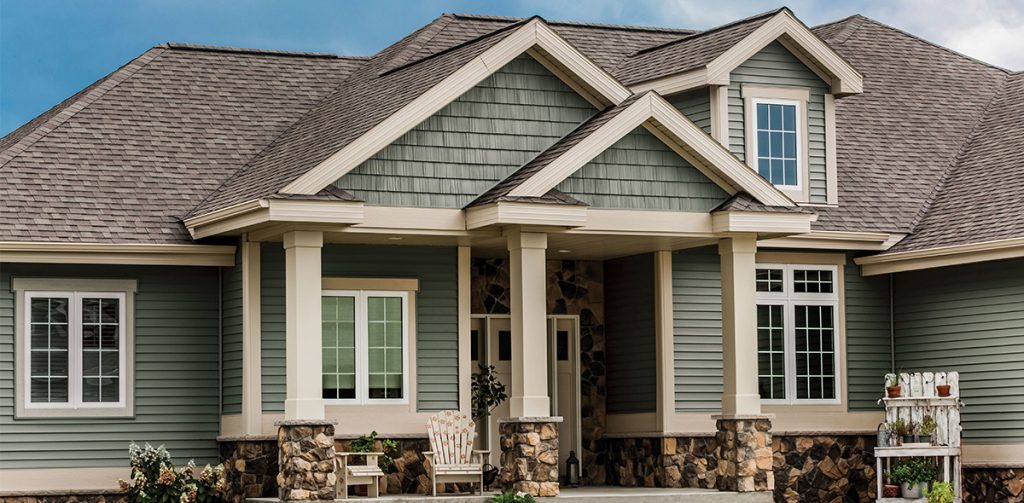 Siding in Vancouver is well recognized for our expertise in the siding industry. We are the only Preferred James Hardie contractor in the entire Vancouver area, and also have an excellent reputation for our work with a wide variety of other materials. Our primary goal is making sure that you are happy with your new exterior, and that every square inch of it is perfectly installed.
Siding Coquitlam Services:
Exterior Siding Installation and Repair
Shapes: Boards, Shingles, Shakes, Scallops
Materials: Vinyl, Insulated Vinyl, Cedar, Wood, Fiber Cement
Other Services
Decks, Porches, and Patios
Rain Screen Installation
Heritage Home Restoration
Common Siding Materials
Coquitlam sees a high volume of durable siding options installed on its buildings. Vinyl, a durable synthetic material, is simple to install and can stand up to cold Canadian winters. Likewise, fiber cement siding, which is also referred to by its most popular brand name James Hardie, is also a synthetic material that offers remarkable durability to home and business owners alike. Fiber cement, in particular, offers owners the look of natural wood siding without the worry of pests and rot.

Hassle-free Siding Installations in Coquitlam
Whatever the siding project that lies before you—be it installation, restoration, demolition, consultation, or repair—Siding in Vancouver is delighted to offer Coquitlam residents the best siding experience in the business.
Our expertise includes a wide range of materials and you can be confident that your home is in trustworthy hands. We are always glad to collaborate with our clients to find the perfect combination of materials and colors to match both their aesthetic and local weather requirements.
Our team here at Siding in Vancouver is always at the ready to answer our clients and potential clients' calls. If you have a question about a particular siding material, the installation proces, how to keep up your new siding, or anything in between, we are glad to talk it out and provide you with the best answers possible. We want, above all, for you to be delighted with your new exterior, including its durability, appearance, and price.
Don't hesitate to give us a call! We provide quotes and estimates free of charge and would love to come out to your property and take a look. A new home exterior is little more than a phone call away.
Call us at 604-229-0033 or send us an email at info@SidingInVancouver.com.